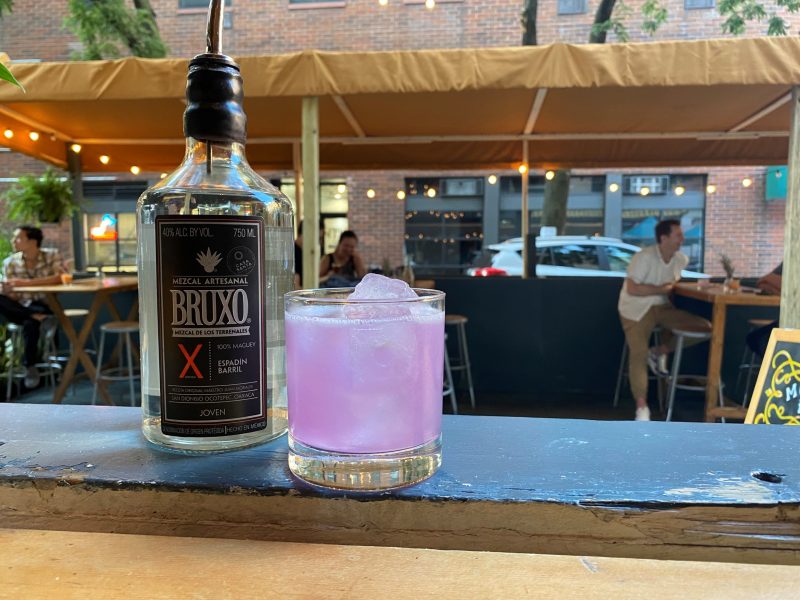 The cocktail special is called Trend on Trend.
The cocktail is: Bruxo X Mezcal, Butterfly Tea, Curacao, and Lime.
The cocktail is on special all week for mezcal week starting sept. 8th until the 15th.
I have listed the event under the name of the cocktail that has already started running for the week. The event is the special. The idea behind this cocktail was:
Mother's Ruin is celebrating Mezcal Week by featuring this vibrant purple Bruxo cocktail.
Purple is the color of royalty which is fitting considering how the traditional practices of making mezcal honors the ancestors that came before and has continued to do so for hundreds of years. So here at Mother's Ruin we celebrate tradition, land, and the people during this mezcal week. Salud!