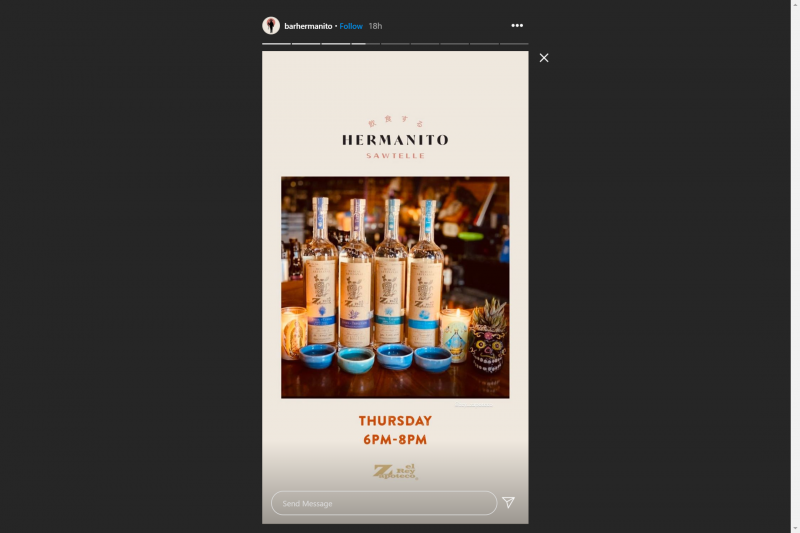 (Bar) Hermanito will be hosting a special tasting of the four expressions of El Rey Zapoteco Mezcal currently available in the US. The tasting will be conducted by the cousins of the Hernandez family, producers of El Rey Zapoteco.
About El Rey Zapoteco Mezcal:
Oaxaca's oldest artisanal mezcal brand from farm to bottle, El Rey Zapoteco was founded in 1960 by Don Serafín Hernandez Blas in the mezcal capital of the world, Santiago Matatlán. Today, the business is run by the family matriarch Doña Juana and Don Serafin's sons. Caretakers of agave fields that routinely yield some of Oaxaca's largest agaves, the Hernandez family are faithful stewards of traditional production techniques that remain the same as they were at their founding. As one of the few mezcal brands that owns its maguey fields, El Rey Zapoteco is afforded an unparalleled degree of control over the quality of its agriculture. Only fully mature or "capón" agaves are harvested, and for every agave that El Rey Zapoteco harvests, five seedlings are planted to ensure the sustainability of future generations.