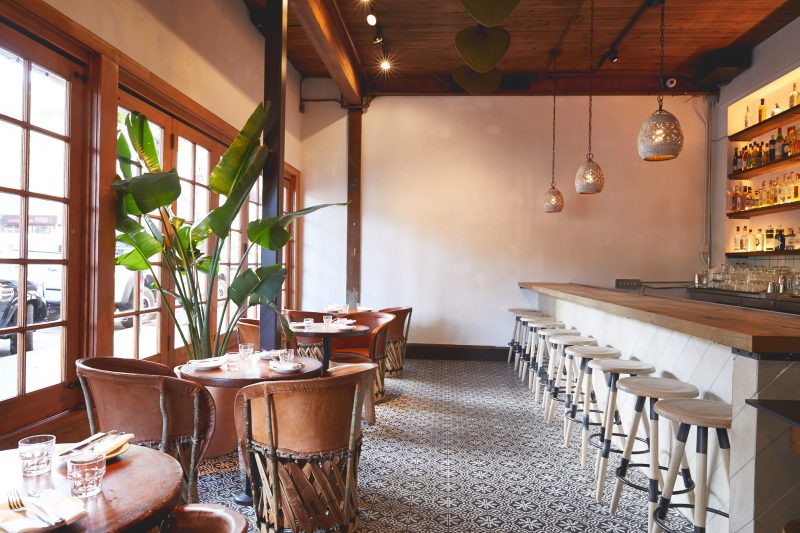 Flores will be offering a mezcal flight structured by proof and style throughout Mezcal Week for $32. Here's the flight:
Wahaka Reposado con Gusano 40%
Aged: 6 months in re-charred American oak barrels
Agave type: Espadin, harvested after 7-8 years
Color: It is a Golden shade.
Distillation: Twice distilled on copper stills.
Mill: Crushed in tahona.
Palate: notes in a slightly smoother & delightfully caramel complexion.
Tosba Espadin 45%
Aged: 0 months
Agave type: Espadin harvest after 10 years
Color: Clear bluis .
Distillation: Pure copper
Nose: light with a smooth long lasting citrus
Palate: Citrus and fruitiness with a smoky agave taste.
Mill: crushed in tahona.
Alipus San Luis 47%
Aged: 7 years
Agave type: Espadin
Color: A bright clear color.
Nose: Notes of herbal and smoky.
Palate:Mineral and pine wood tastes.
Mill: Ground in a Chilean mill pulled by mules.
Koch in olla de barro 48.5%
Aged:7 years.
Agave type: Espadin joven
Distillation: Olla de barro
Mill:Tahona
Nose:Sweet and fruity.
Palate: Slight taste of coconut ,followed by tones of herbs and spices.