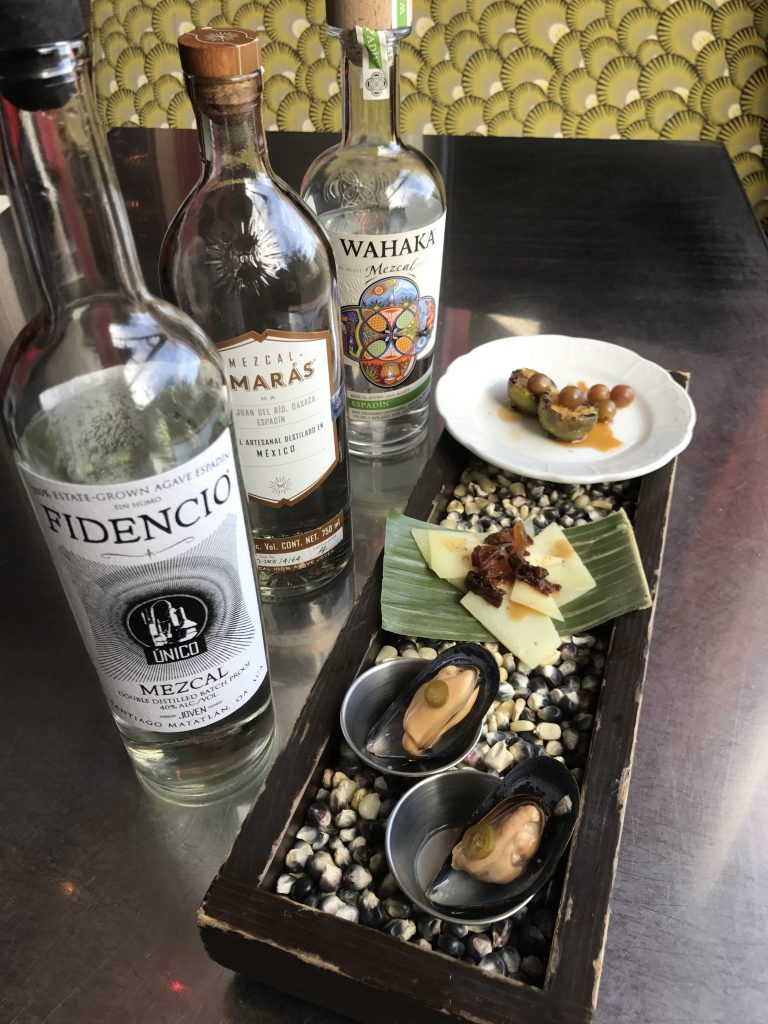 At Xico we want guests to get excited about mezcal like we do! Xico Chef Kelly Myers was tasked with crafting small bites that pair well with three different mezcals. We started with three espadins and here's what she came up with:
Amaras Espadin is paired with grilled fresh local figs served with, pickled grapes, drizzled with cascabel chile honey.
Wahaka Espadin is paired with manchego cheese topped with pickled chipotle meco and onion.
Fidencio Sin Humo (Unico) is paired with mussels pickled in champagne vinegar, ginger, serrano chile & allspice.
We want everyone to try this offering from Chef Myers, so we offer two sizes:
Three 1/2oz pours for $18.50
Three 1oz pours for $29.
Xico works closely with its farmers and only uses locally sourced produce. Ingredients in the above offerings are subject to change.