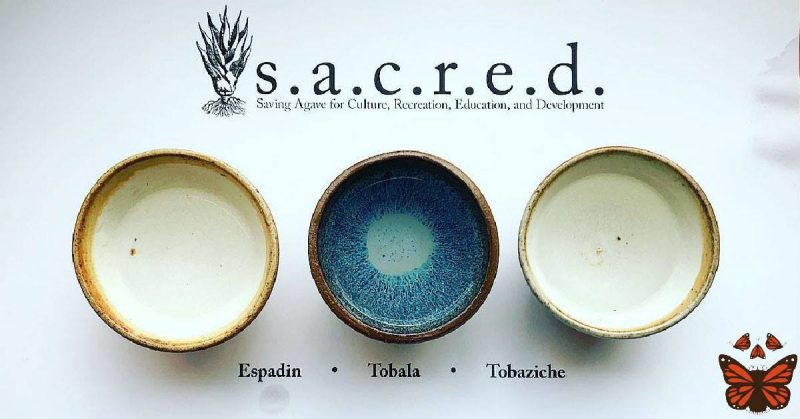 Mezcal Week's kick off event!
Lou Bank travels to rural Mexico to learn directly from the artisans who make heirloom agave spirits — what would be called "mezcal" if the Mexican government hadn't taken ownership of that word. He brings the spirits back to the US, where he hosts tastings that raise money to improve quality of life in the rural communities where these spirits are made. This work led to Lou founding the non-profit SACRED. Join Lou — winner of the 2018 Golden Spirits Award from Tales of the Cocktail — at Calavera for a free tasting of these heirloom agave spirits and learn about traditional fermentation and distillation methods used in rural Mexico.
Attendees can sign up for 15-minute sessions, in groups of up to eight people. The tasting is free, but you have to make reservations via the ticketing link below. Donations will be accepted for the projects in Mexico that SACRED supports.
If you want to eat or drink at Calavera before or after, you'll need to make separate reservations with the restaurant. You can do that at https://calaveraoakland.com/reservations/
Arranged in conjunction with the Rare Spirits Society.