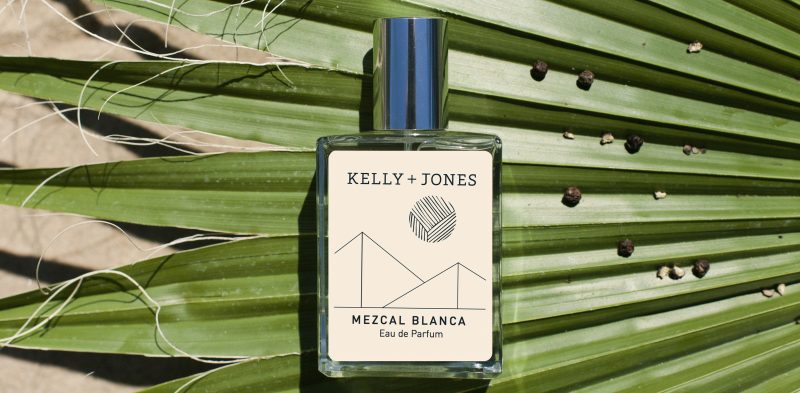 Get 20% off your purchase on any Eau de Mezcal product at kellyandjones.com with code MEZWEEK2020. Direct link: https://www.kellyandjones.com/collections/mezcal-collection
Take a multi-sensorial journey into the agave fields of Mexico. Kelly + Jones presents an all-new way to experience the aromas of Mezcal with a fragrance collection that captures the mystical nuances of the spirit.
Eau de Mezcal – a luxury fragrance collection created in the agave fields of Oaxaca and made to pair with Mezcal. Each bottle is made with over 50 essential oils and naturals, and hand-poured in the Catskills.
Mezcal Negra is a blend of Smoked Woods & Mystical Spice
Smelling Notes: Sonoran Pine | Black Lime | Guaiacwood | Cajeta | Clary Sage
Mezcal Blanca is a blend of Sheer Citrus & Solar Resins
Smelling Notes: Peppercorn | Palm Leaf | Oaxacan Sea Salt | Juniper | Star Anise
Mezcal Roja is a blend of Desert Bloom & Warm Minerals
Smelling Notes: Cacao Blossom | Corn Silk | Vetiver | Ocote Wood | Oak Barrel
A portion of every sale goes to Programa Vaca (programavaca.org.mx). This Mexico-based organization is helping to rebuild in the country's earthquake-affected rural areas with sustainable architecture and natural materials, for long term, positive human impact.