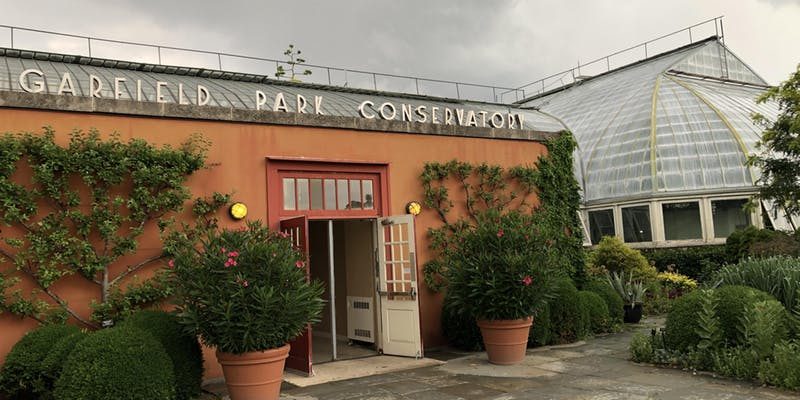 Garfield Park Conservatory Alliance invites you to this evening celebration half a century in the making!
Member Pre-sale starts 9am on Monday, July 22, 2019
General Public sale starts 9am on Monday, July 29, 2019
Join in the fun as we celebrate the life of our guest-of-honor, a Century Plant affectionately known as Maya. After 50 years of preparation, Maya has shot up 37 feet through the Conservatory roof in a marvelous, once-in-a-lifetime bloom. Satisfy your curiosity about this unique desert plant and engage your senses with agave-fueled cocktails and spirits from some of the world's best distilleries paired with delicious food bites from some of Chicago's best multi-cultural restaurants. This is a ticketed event, with limited space available.
Participating Restaurants:
Bar Sótano
Dos Urban Cantina
Estrella Negra
Flat & Point
Heritage Restaurant & Caviar Bar
Ludlow Liquors & Young American
Quiote & Todos Santos
The Swill Inn
Thai Dang at HaiSous
Tied House
Participating Distilleries:
Balancan Agave Spirits
Banhez Mezcal
Mezcal Creyente
Cruz De Fuego Mezcal
El Tesoro Tequila
La Luna Mezcal
Mezcal Lalocura
Maestro Dobel Tequila
Prolijo Mezcal
Sombra Mezcal
Trianon Tequila
Check back soon for a full list of distilleries and restaurants.
This event wouldn't be possible without our partnership with SACRED. Check out their time-lapse video of Maya at agave.me.
Thank you to La Luna Mezcal for sponsoring the video.
Love the Conservatory? Become a Member! When you become a member, we all grow. Support the programs and plants you love while receiving great benefits such as purchasing tickets in advance of the public to this event. Join here: bit.ly/gpcamember
Follow #AgaveWatchGPC on Facebook and Instagram for more updates on this once in a lifetime bloom.