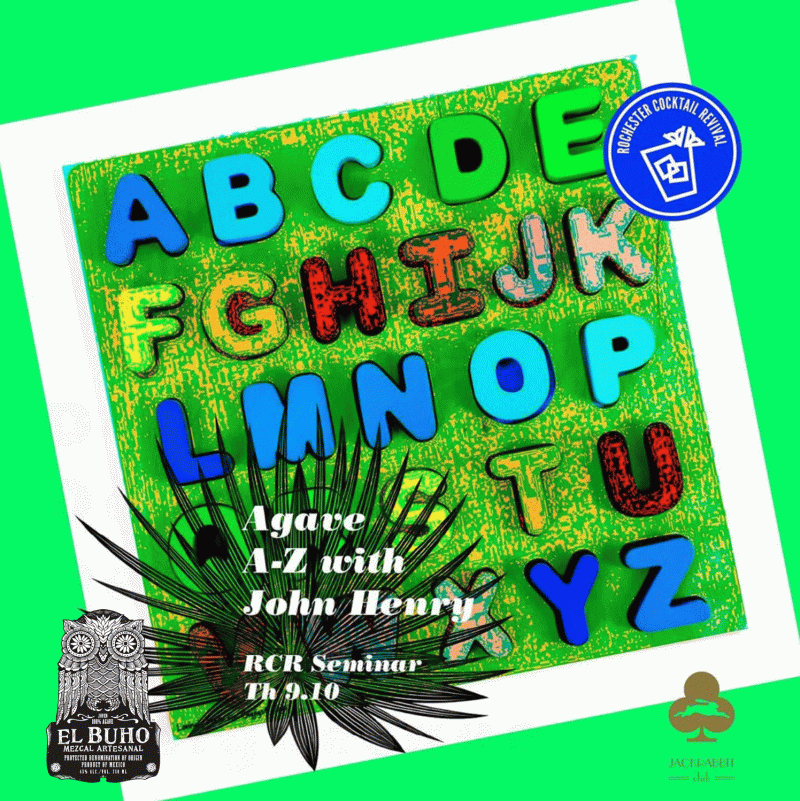 As part of global Mezcal Week, El Buho Mezcal and RCR will feature an Agave A-Z seminar and 20-spirit tasting led by industry expert John Henry.
Two seating times available: 12p & 1:30p.
Bring a dollar bill with your name written on it and be entered to win a super agave crate! Name drawn after both seminar times conclude; all proceeds donated to Gilda's Club Rochester.