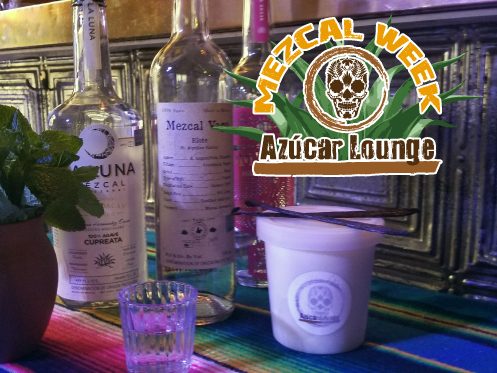 Once we came out of hibernation during the shelter in place we started experimenting with expanding the types of snacks and sweet items we offer including house made ice cream, jams and compotes, beef jerky and even bite size sopes.
We're featuring 3 of our favorite flavors of our house made ice cream paired with 3 different expressions of mezcal. Each selection includes 1 pint of house made ice cream and 3oz of Mezcal. A special price is available if all 3 selections are purchased.
La Luna Cupreata paired with Peach Ice Cream
Mezcal Vago Elote paired with Vanilla Bean & Mint Ice Cream
Legendario Domingo Michoacan Azul y Alto paired with Strawberry Ice Cream
Purchase all three for a special price
These three pairings will be featured from September 8 – 15.