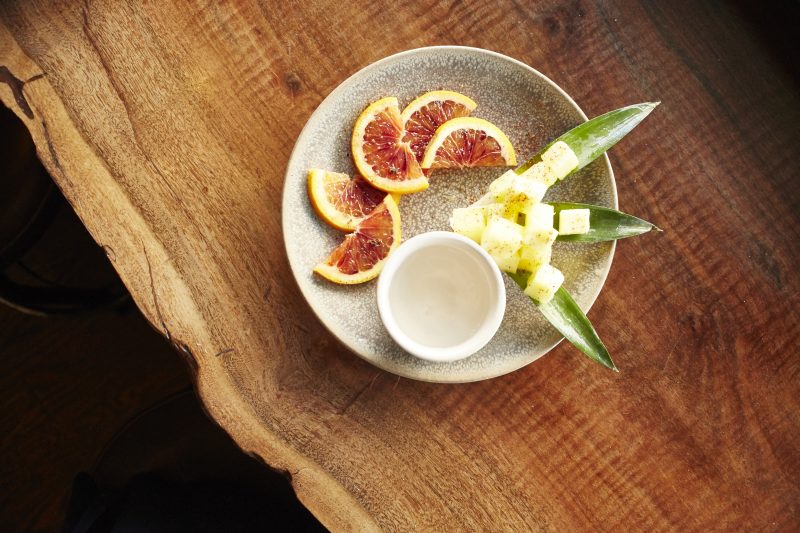 MEZCALERO Celebración at Mezcalito!
–LOCKER PROGRAM–
10% off select Mezcal Bottles when joining our program (Union, Agave de Cortez, Xicaru Silver, Marca Negra Tobala, El Mero Mero Tepextate, Nacional Cirial, Mezcalosfera Ensamble)
–CHAPULINES–
Delicious and crispy grasshoppers from Oaxaca available during Mez Week only. Included with all Mezcal flights and available to add to all other orders.
We offer extensive Mezcal cocktails on our regular menu:
PEPENIYO
mezcal, cucumber, cilantro, seranno chile, lime, agave
HIBISCOUS SOUR
mezcal, elderflower, lemons, egg whites, hibiscus cordial
CRANE CITY
mezcal, carpano antica, luxardo, elderflower, absinthe, grapefruit bitters
MARGARITA (by the glass or bottle)
mezcal, lime, agave
BARREL AGED NEGRONI
mezcal, sweet vermouth, Campari, orange bitters
MEZCAL VIEUX CARRE
mezcal, sweet vermouth, benedictine, bitters
SENOR MARTINEZ
mezcal, carpano antica, luxardo, orange bitters
BLOODY MARY
mezcal, house mix, lemon, celery, salt, pickled vegetables
OH MY GATOS
mezcal, Aperol, ginger, lemon
–FLIGHTS–
1/2 ounce pour of 3 different bottles served with fruit slices, traditional sal de gusano (worm salt)
Espadín: An Oaxacan Journey
Meet the Karwinskii's
Other Mezcal's of Mexico
Tobala
Silvestre y Raro
Harvest