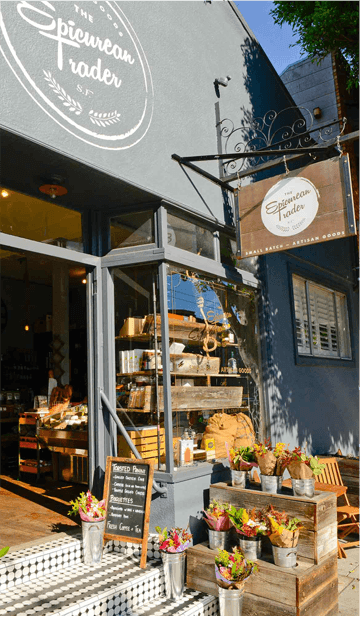 East meets West. Erstwhile Mezcal, the artisanal mezcal brand based in Brooklyn, is teaming up with The Epicurean Trader, the beloved purveyor of small batch artisanal goods based in San Francisco.
During November 9-10, 2018, both locations of the Epicurean Trader will host in-store events featuring free tastings of all mezcales from Erstwhile's 2018 line:
*Friday, November 9, 2018: 5-7 PM at 401 Cortland Ave. (Bernal Heights location)
*Saturday, November 10, 2018: 4-6 PM at 1909A Union St. (Marina location)
For those not familiar with The Epicurean Trader, it is a heaven for foodies and lovers of small batch artisanal products. Among other accolades, it has been named 'Best Spirits Store in the Bay Area' by San Francisco Magazine; 'Best Neighborhood Wine Shop' by Yelp.com, 'Best Picnic Store' by Eater SF and 'Best Neighborhood Market' by West Elm.
These events are excellent opportunities to get to know the Erstwhile brand, and ask questions about mezcal in an informal one-on-one setting. Yuan Ji and Kevin Brown, the founders of Erstwhile Mezcal, believe strongly in transparency and mezcal education: two of Erstwhile's core values. Both Yuan and Kevin will be attending these events and pouring tastings in person. So bring your questions, enthusiasm and appetite. Don't be shy!