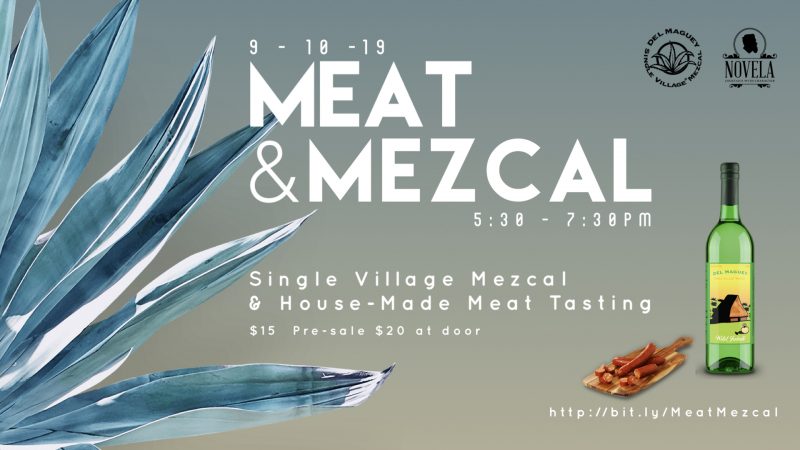 Novela and Del Maguey are pairing up for Mezcal Week 2019, and have a smokey-savory experience for your taste buds!
Enjoy a sampling of Del Maguey's Single Village Mezcals and house-made meats made to pair from Novela's kitchen at our Mezcal Week event on Tuesday, September 10th.
Del Maguey will be there pouring tastings and offering educational information to those who are interested! Tickets are $15 pre-sale, and $20 at the door for a flight of four Mezcals, and unlimited meats. A limited number of complementary Copitas (mezcal tasting cups) will be given out on a first-come, first-served basis – so grab your ticket and arrive early!